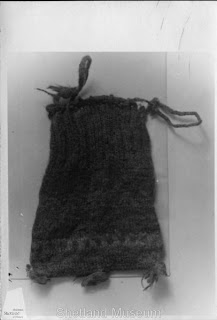 A couple of week's ago I took a knitting class based on the Gunnister pouch. The 17th century original was found in a peat bog in Scotland, along with other personal items.
Here's a picture of the original: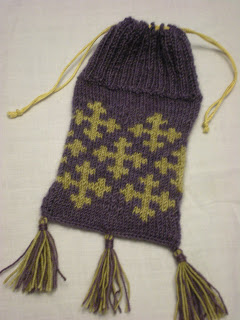 My adaptation includes a design of crosses, instead of the stripes and checks of the original.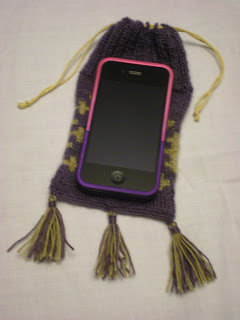 It's also a little bit longer - just the perfect size for holding my iphone.