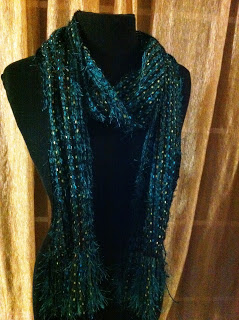 Who said that leftovers can't be wonderful! Here's the second scarf in the leftovers project.
The warp is peacock blue Fun Fur, Trendsetter Murano railroad track yarn, and a little black sock yarn. The weft is very fine kid mohair, beat very, very gently to make an open fabric.
The resulting fabric is a little bit fuzzy, a little bit shiny and drapes beautifully.